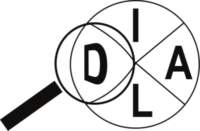 Data science for the common good
The DIAL Lab at the University of Notre Dame focuses on a diverse set of problems in data science, machine learning (AI), and network science, driven by the question of how technology can advance the common good.
Recognized and cited internationally, the Inference Analytics and Learning Lab has pioneered numerous groundbreaking contributions that have inspired new research topics in the data and network science fields. These include imbalanced classification, cost-sensitive learning, evaluation issues, streaming data, complex networks, graph mining, and parallel and distributed data mining. The interdisciplinary applications include social networks, healthcare analytics and informatics, systems biology, education and learning analytics, and climate and environmental science.
Since 2007, the Lab has been led by Nitesh Chawla, with Nuno Moniz now serving as the associate director. During this time, the Lab has mentored 39 PhD students (28 have already graduated), 11 postdoctoral scholars, and 52 undergraduate researchers.
Need more information?
For more information on our research and how to become affiliated with the lab? please fill out the form using the button below.