Welcome to the University of Notre Dame! We are thrilled to host you for the Trustworthy AI Lab for Education Summit at our esteemed campus sponsored by Notre Dame Research, Institute for Scholarship in the Liberal Arts, and the Lucy Family Institute. Below is all the information you need to make your visit seamless and enjoyable.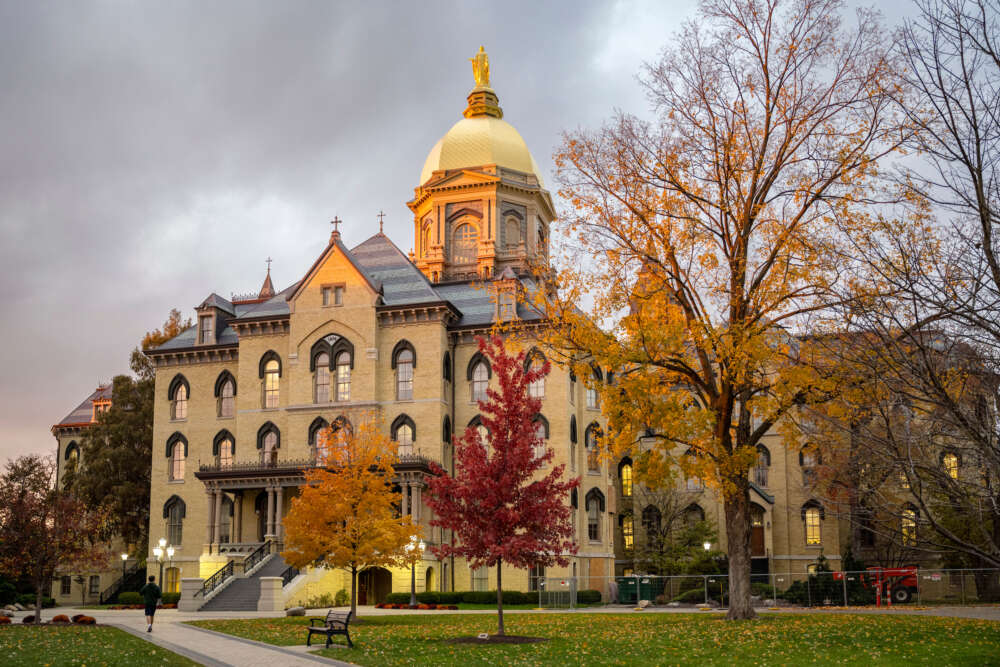 Getting Here:
By Air:
Weather Advisory and Time Zone Reminder:
Weather: As you prepare for your journey, we recommend checking the latest weather forecasts for Notre Dame to pack appropriately and plan for any weather contingencies.
Time Zone: Please note that the University of Notre Dame is located in the Eastern Time Zone. Travelers coming from Chicago or other Central Time Zone areas will lose an hour during their commute.
By Train:
Local Transit:
Disclaimer: Please note that the University of Notre Dame does not endorse any specific taxi or car rental service. We recommend reviewing and selecting the option that best fits your travel requirements.
Campus Navigation:
Familiarize yourself with the Notre Dame campus using the interactive Campus Map available online. This will help you navigate the grounds and locate key facilities during your visit​​.
Tip: Enter "McKenna Hall" in the keyword search or select "McKenna Hall" from the drop-down menu on our campus map tool to highlight the location of our event.
You can also download a copy of the map using this link: Downloadable PDF (697KB)
The map below provides a quick guide to key locations on campus: McKenna Hall (event venue), Morris Inn (lunch and poster session), and designated visitor parking, for easy navigation during your visit.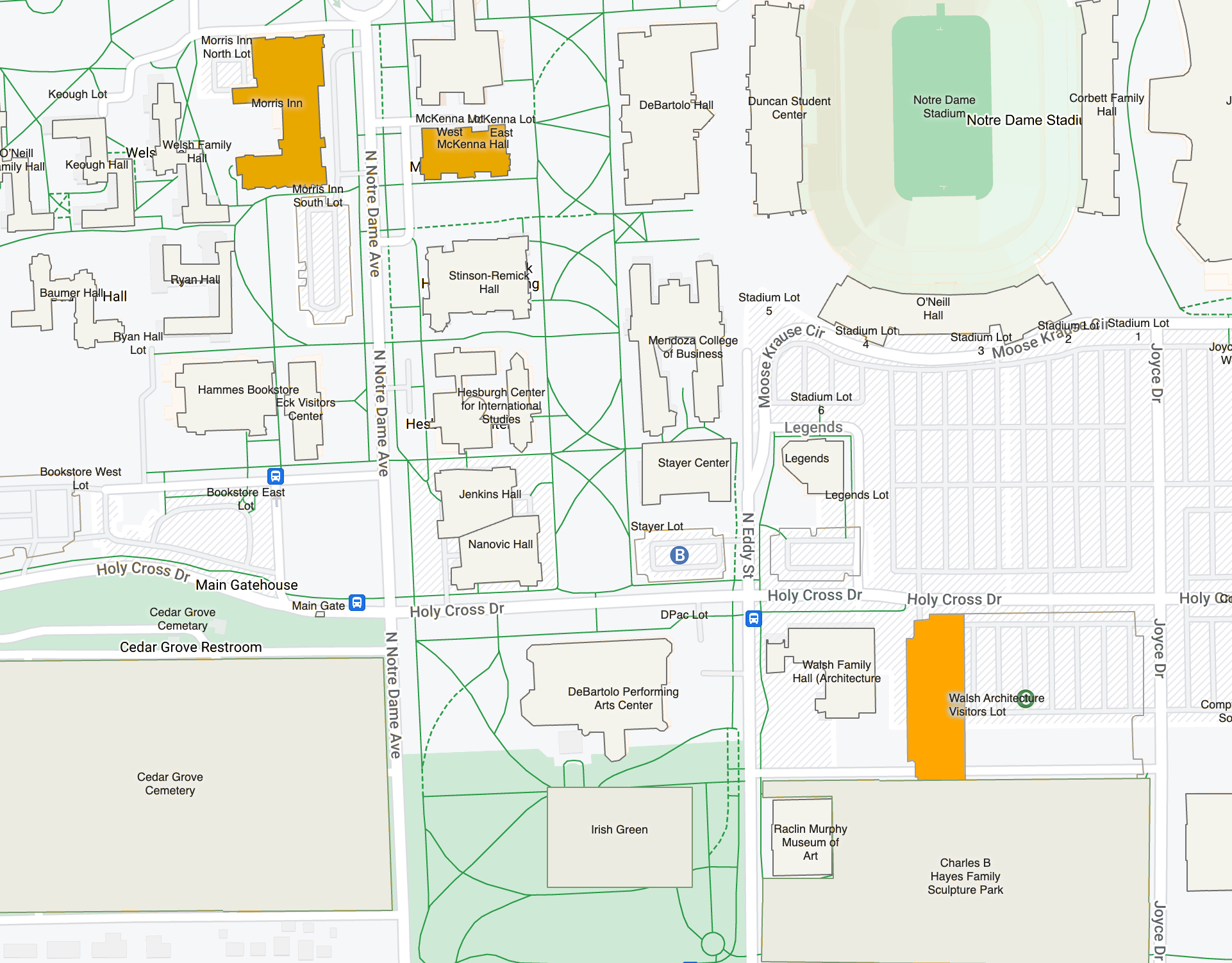 Parking information:
Accommodation:
The University of Notre Dame is home to The Morris Inn, our on-campus hotel conveniently situated near the Hesburgh Center for International Studies. While it offers a prime location and exceptional amenities, please note that availability can be limited. We encourage attendees to explore nearby off-campus options alongside other local accommodations to best suit their needs and preferences. Those marked with an asterisk (*) are in proximity to the campus. We recommend checking individual distances to align with your personal preferences for commuting.

Disclaimer: The University of Notre Dame does not endorse any specific off-campus accommodations. These recommendations are provided for informational purposes only, and we encourage attendees to select the option that best fits their individual needs.
Things to do:
Guided Tour of the Notre Dame Campus
Thursday, Nov 28, 2023 | 3 PM
Embark on an enriching guided tour of the University of Notre Dame and uncover the hidden gems of our campus.
Details & RSVP
Raclin Murphy Museum of Art Opening
Friday, Dec 1, 2023 | 6 – 10 PM
Join the grand celebration of art and culture at the opening of the Raclin Murphy Museum.
More Info
Notre Dame Chorale Performance
Friday, Dec 1 & 2, 2023 | 8 PM
Join a celebrated tradition with the ND Chorale and Baroque Orchestra in their annual, stunning performance of Handel's Messiah.
Get Tickets Here