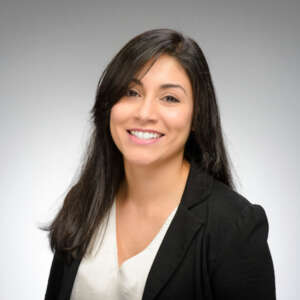 Executive Assistant
Contact:
384E Nieuwland Science Hall
574.631.7095 | abotello@nd.edu
Biography
Jasmine Botello provides administrative support for Nitesh Chawla, Director of Lucy Family Institute for Data & Society, and the Institute faculty and students. Before joining Notre Dame full time, Jasmine worked as a student for the CRC and Latino Studies on campus. Jasmine holds a Masters of Art in Health Communication from Indiana University of South Bend and a Bachelor of Arts in Studio Art with a minor in Communications.