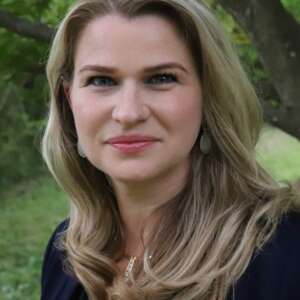 Associate Professor of the Practice (Information & Data Science)
Contact:
611 Flanner Hall
574.631.7095 | jturner7@nd.edu
Biography
Jaron Porciello is an information and data scientist. Her programs bring together technology, group work and research methods to connect policy and science across a global food system. Porciello has worked with agricultural research communities, publishers, UN agencies, donors, and development groups across Sub-Saharan Africa for more than a decade to support the changing and complex sociotechnical environment of research, evidence, and data. The hallmark of her projects are the way they center multiple stakeholders like universities, publishers, funders, international agencies, and NGOs as they strive to achieve shared goals to advance access to and acceleration of data and knowledge for the public good.
As co-director of Ceres2030, a project to instantiate sustainable solutions to end hunger, she has worked collaboratively to bring together a diverse and global community to build consensus on interventions needed to end hunger and transform the lives of the world's poorest farmers—while protecting the environment.
Previously, Porciello was director of a developing world agricultural science information public-private partnership (TEEAL) and program manager for AGROA, a Research4Life (R4L) partnership across WHO, FAO, and UNEP. She holds dual Masters Degrees in Information and Library Sciences and English literature from Indiana University.