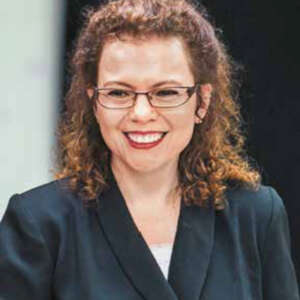 Managing Director (AnalytiXIN)
Contact:
1220 Waterway Blvd Indianapolis, IN 46202
574.631.1905 | vkuskova@nd.edu
Biography
Valentina (Valya) Kuskova is the Managing Director of Notre Dame AnalytiXIN site in Indianapolis. Her main responsibility is to coordinate and execute the implementation of the Notre Dame AnalytiXIN interface with industry stakeholders. In this role, she is tasked with bringing Notre Dame AI/ML and advanced data analytics talent into direct interaction with CICP companies through a structured set of activities, including strategic initiatives, research projects, student internships, corporate/faculty exchanges, and many educational and networking events.
Kuskova has extensive corporate and academic experience. After an MBA from Boise State University she had worked in a variety of corporate roles, from programmer/analyst to senior strategic planning analyst at major Fortune-200 companies. Following a master's in applied statistics and a PhD in business and decision sciences (both from Indiana University, Bloomington) she had spent over 10 years in academia. In addition to academic responsibilities of research and teaching, she was the founding director of a network-analytic think tank, and founded and supervised two master's programs in advanced analytics. She has a lot of experience working for corporate clients such as Coca-Cola, McDonalds, Volkswagen, Association of European Business, and many others, where she has held the roles of PI, co-PI, or advanced analytics methodologist. She is passionate about using science for the benefit of industry and society.
Research & Teaching
Network Modeling, Time-series Analysis, Applied Statistics, Non-Parametric Methods