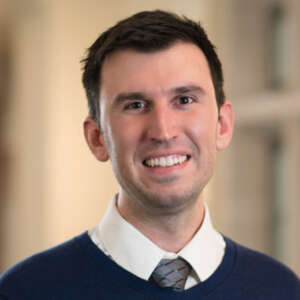 Assistant Research Professor (CSSR)
Contact:
614 Flanner Hall
574.631.3285 | mhauenst@nd.edu
Biography
Matthew Hauenstein is an Assistant Research Professor for the Center for Social Science Research, within the the Lucy Family Institute for Data & Society. His research focuses on interstate and civil conflict, with a particular interest in transitions from civil war and the design of post-war political institutions.  His research uses quantitative methods such as causal inference techniques, natural language processing, and time series and survival modeling.  His work has been published in The Journal of Politics, International Studies Quarterly, and Journal of Peace Research, among others.
He received a Ph.D. in Political Science from Florida State University.  He was previously a data scientist with the Lucy Institute's Advanced Analytics & Emerging Technology Lab, as well as a post-doctoral researcher and visiting scholar at the Kroc Institute for International Peace Studies in the Keough School of Global Affairs at Notre Dame.