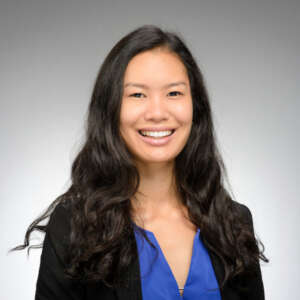 Assistant Director of Research Programs
Contact:
616 Flanner Hall
574.631.1150 | kliu22@nd.edu
Biography
Katie Liu is the Assistant Director of Research Programming (ADRP) for the Lucy Family Institute for Data & Society. Liu collaborates with Lucy Affiliated faculty, fellows, staff, and students to identify and develop internal and external funding opportunities. Before joining Notre Dame, Katie was an NSF-GRFP fellow at Stanford University, where she received her Ph.D. in Biophysical Chemistry studying the mechanism of influenza virus membrane fusion. She graduated summa cum laude with a B.A. in Chemistry from Scripps College.